AUTHOR, HISTORIAN, PRESENTER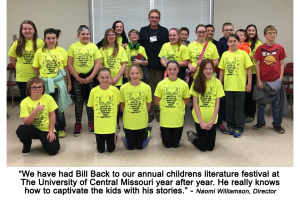 I am a lucky person.
I've had two jobs that I've enjoyed very much: Teacher and Author. Both of them enhanced one another, and both of them target mostly young people. My teaching included History, Literature and Writing, and most of my books seem to fall into those categories as well. A good mix.
I have written or edited around 25 books; all of them involved extensive amount of research. I've poured through old diaries, letters, newspapers; rummaged through trunks full of scrapbooks and documents; interviewed some fascinating people all over America and Europe. After the research is done, putting the words together is the next step.
In addition to books, I've written around 100 magazine articles, for publications like TRAVEL & LEISURE, THE CHRISTIAN SCIENCE MONITOR, THE SATURDAY EVENING POST, and others.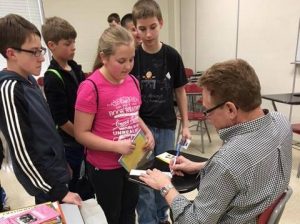 Doing travel articles was great–I was sent to some super places to gather information! I also did articles for kids' magazines like HIGHLIGHTS, JACK AND JILL, and KID'S CLUB. I was a manuscript consultant for my major publisher, Harper Collins, wrote scripts, texts for CDs, and even put together the words for historical markers. (Those will always stay in print!
So I have had a varied career as a writer. I've traveled a good deal, talking about my writing–all over America and Japan. (Yes, my books are translated into Japanese, Thai, Chinese, French, etc…) Schools, libraries and colleges are my favorite places to speak, but I have also been interviewed on television and radio a lot, too. It has been great hearing from many people who say they like my books. ( I recently had a letter from a boy in Indiana, who suggested that I write a book on space aliens!) I do have more books in the planning stage, and when I get them written, I hope they'll be interesting reads!